Below is an Interactive Map of U-Tapao Air Base (circa 1972). Point and
Click on any BLUE number on the map (or it's legend) to make a picture
of that area of the base appear. After viewing a picture, you can return
to the map to make another selection by pressing the BACK button on
your browser.


A Special thanks to my daughter Cindy for sharing her expertise and assiting me with this page.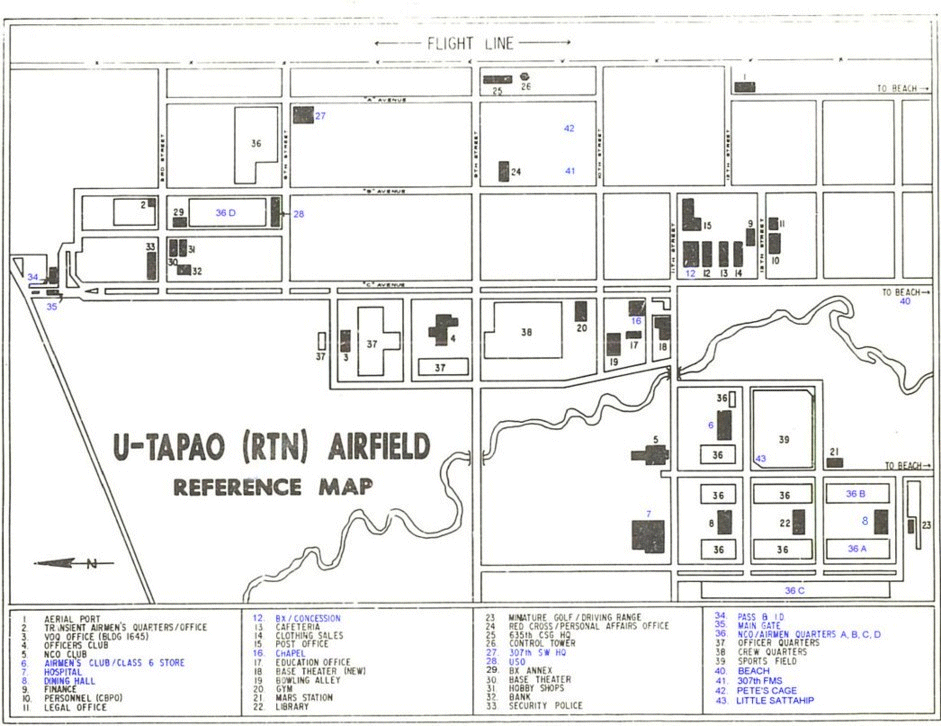 Base Orientation Map 1972 - Contributed by Harold Harmon - MMS - 72-73
To view more photos of U-Tapao and other areas of Thailand, or to read about
some of my experiences during my tours of duty there, make a selection on the
left side of this page.